Fundraising
If you would like to fundraise for the park, you can do so via Amazon.Smile. Simply go to smile.amazon.co.uk then login using your usual Amazon account details (if you have them) and under 'Shopping Programmes', select the option to 'Change your Charity'. Search for Shiremoor Adventure Playground and click 'Select'! A small donation from Amazon will be sent to us for every purchase you make - at no additional cost to you.
For other routes to supporting the Park with fundraising, contact us to discuss ideas.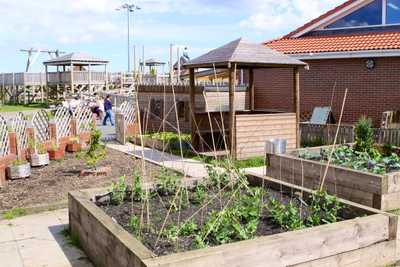 Corporate Social Responsibility Opportunities
We think it's brilliant that companies want to support children to have the opportunity to play. What better way to support the local community than to ensure the next generation has the best opportunity to grow through play.
Opportunities include
Donor Partnerships - We welcome partnerships with business who share our values. Our team will be happy to show you around the site and discuss opportunities.
Team Building Challenges - We can host challenges on site - a great way to build teams!
Pro-Bono Support - We welcome skills and expertise with fundraising, bid-writing, graphic design, web development, social media, printing, marketing and construction... But if your skill isn't on this list, try us!
Contact us for more information or to discuss an opportunity.
Sound interesting?
We have an excellent track record of providing mutually beneficial opportunities for businesses - with clear, evidenced outcomes contributing to the ongoing success of your corporate social responsibility agenda. Please get in touch if you want to know more.
Our Recent Supporters
As a Registered Charity, the Shiremoor Adventure Playground Trust could not operate without the support of organisations which share our values and we welcome new partnerships. We are passionate about the benefits of Adventure Play and hope you are too.
Our commitment to funders is to remain true to our values and to our belief that good play provides the best foundation for happy childhoods and stronger communities.
We pride ourselves in the work we do with Children and with the Community - sometimes it's great to see that others appreciate it too!